How to Make a Photo Grid Collage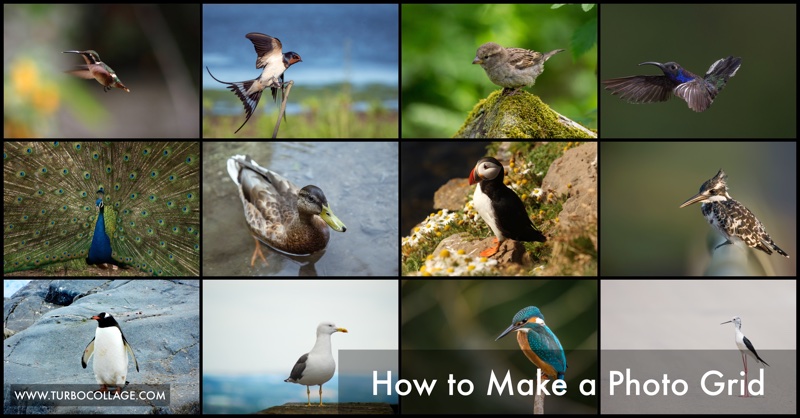 A photo grid is a set of photos arranged in a regular grid arrangement with a fixed number of rows and columns. It's probably the simplest and most commonly used photo collage pattern.

In this post, we will show you how to make a photo grid comprising of any number of rows and columns— you can make small 2 X 1, 2 X 2, 2 X 3 grids and large grids comprising of hundreds of photos using TurboCollage's photo grid editor.

We will also show you 2 variations of photo grids — those where photos completely fill their frames, and those where photos fit inside their frames.

Anyone can do it — no design background, no expertise required!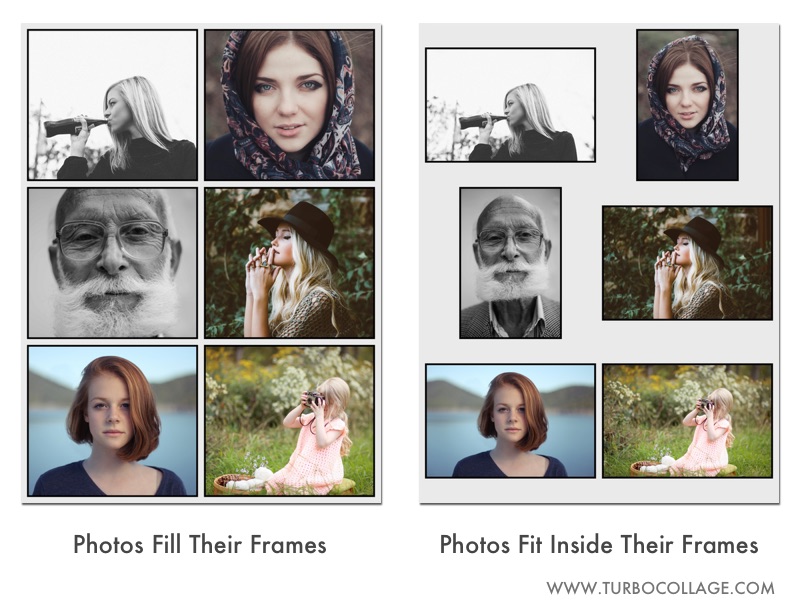 Before we get started, download and install TurboCollage. It takes less than a minute to download and complete the installation. Download here.
Photo Grid with Pictures of Different Sizes
Are you looking to make a photo grid which contains pictures of different sizes as shown in the illustration below?
If yes, learn to make such collages using TurboCollage here.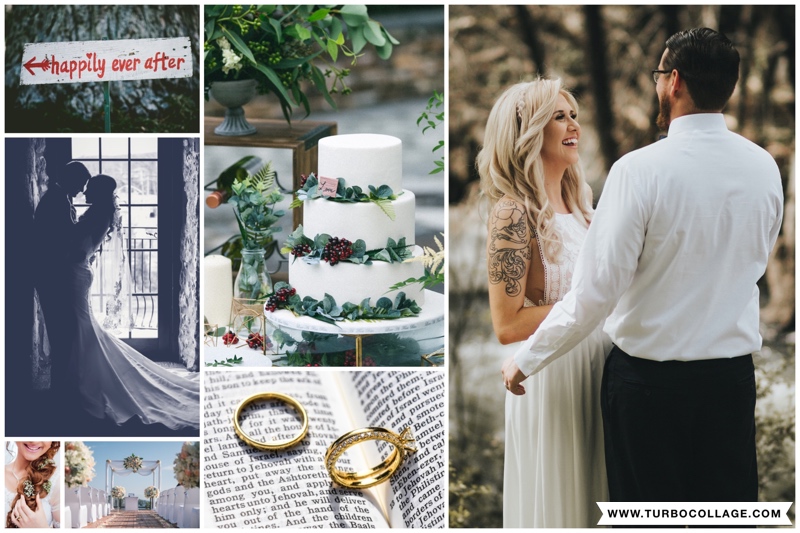 Learn to make photos like the one above

Make a Photo Grid
In this post, we will learn to make a regular photo grid, i.e., a grid with photos arranged in equal sized rows and columns.

Steps to build a photo grid:
1. Open TurboCollage and set your collage to use Grid pattern.
2. Set the number of rows and columns as per your requirement. For the above example, we will use 1 rows and 6 columns.
3. Add pictures to your Photo Grid.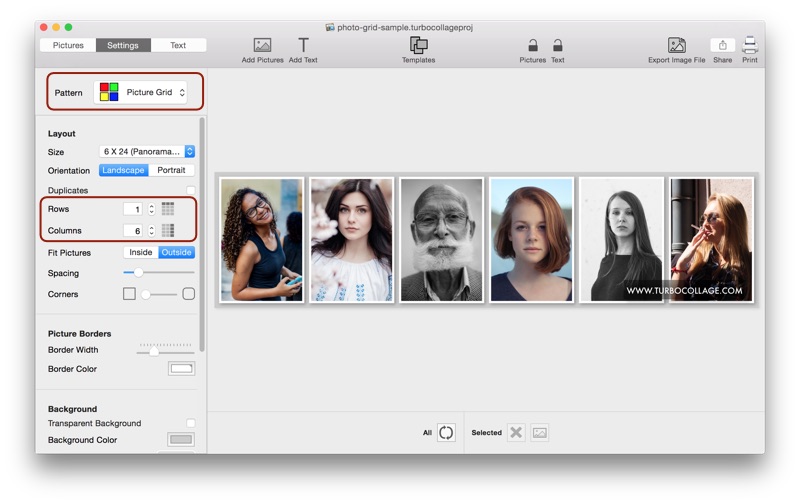 4. If you want to fit pictures inside their frames, set "Fit Pictures" to "Inside".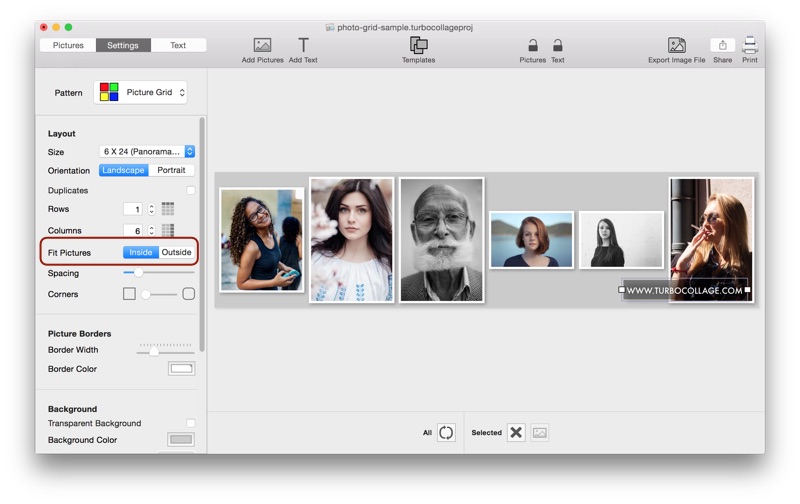 The above steps are illustrated in the following video:
Fit Pictures Inside vs Outside

When your pictures fill their frames, all of your canvas area gets utilized. Pictures are positioned such that they are just bigger than the frame in which they are put — are scaled uniformly (maintaining the image's aspect ratio) so that both of their dimensions (width and height) will be equal to or larger than the corresponding dimension of the frame. The downside is some pictures are cropped because the frame size for each picture is fixed by the number of rows and columns in the regular grid arrangement.

When you fit a picture inside its frame, it fits completely within the frame and isn't cropped. In this case, some blank space is left in the frame.

Tweet This Photo Grid Making Method
Don't forget to send your comments and suggestions to apps@silkenmermaid.com