Free Download TurboCollage
Our desktop wallpaper is certainly the most viewed picture in our daily routines. A cool photo collage set as desktop background is a great way to shine up our desktop. With TurboCollage, you can make a desktop background collage from your own photos in just a few clicks!

Steps to make a collage for desktop background picture:
Open TurboCollage and set your collage to use the Desktop Picture size.
Add pictures that you want to appear in your collage.

Design your collage, export it as a jpg image file, and set the exported collage as your desktop background.

Here is a sample desktop background collage made in TurboCollage.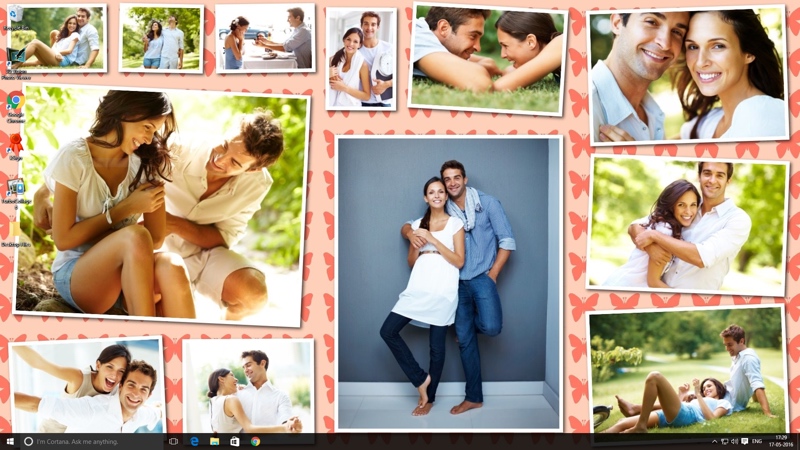 Free Download TurboCollage