Can the collage be exported to OS X Photos app?
Yes, you can export your finished collage to OS X Photos app.
---
Can I share my collage on Instagram or WhatsApp?
You can transfer your collage to your iPhone via AirDrop and then post it to Instagram or WhatsApp from the iPhone itself.
---
Can I create scrapbook pictures?
Yes, you can create scrapbook pictures. Use the Regular Pile or Advanced Pile collage pattern to create scrapbook pictures. Learn how to use the Regular Picture Pile pattern and Advanced Pile pattern. A sample collage being designed by Advanced Pile pattern is shown below.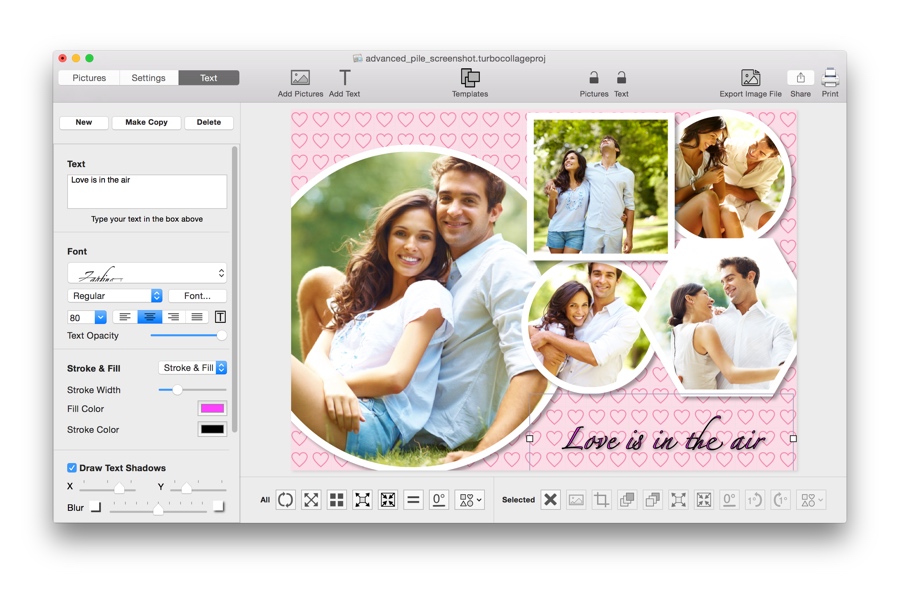 ---