How to Make a Circle Collage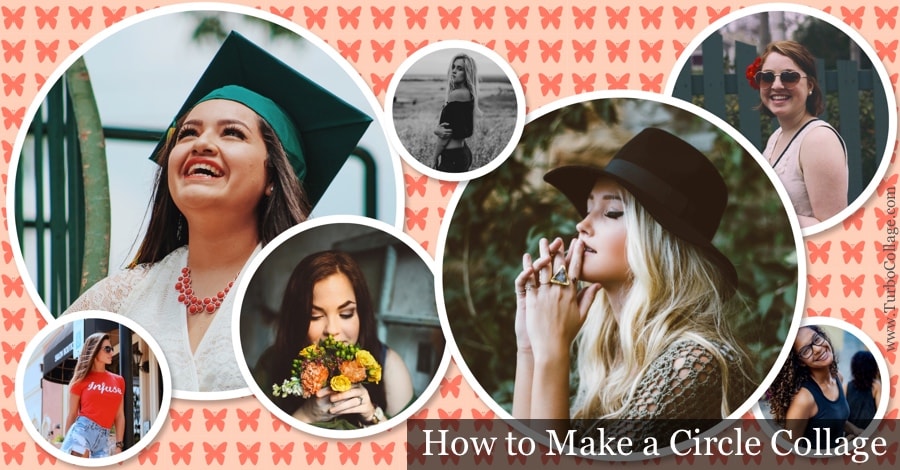 Your friend posted a circle photo collage on Facebook, and you wonder how they made it but don't want to ask for fear of looking like a novice. Or, you're a design guru but don't like the fact that it takes so much time and effort to make one in Photoshop.

In this post, we will show you how to make a circle collage.

Anyone, with or without design experience would be able to follow this post and make a collage of circles.

The best part about making a circle collage using TurboCollage is the flexibility and the ability to customize your design -

1. You can place as many circles as you want and put them wherever you want — you're not stuck to a fixed template design. Additionally,
2. You can size them large or small as per your wish.

Two types of circle collage
Before we learn to make a circle collage, let's differentiate between two types of photos as shown in the following illustration: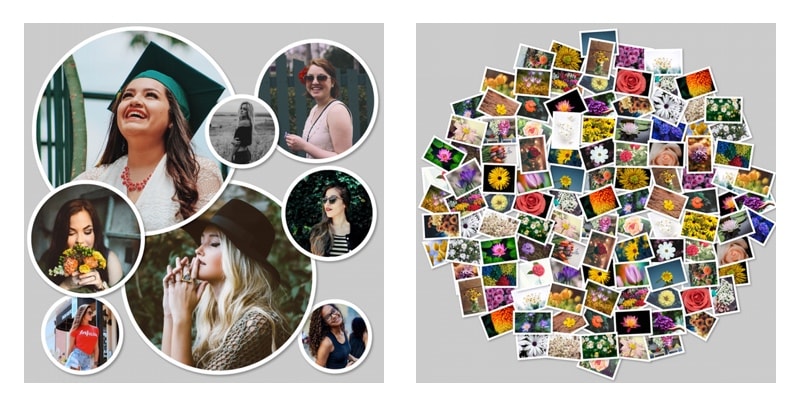 The sample on the right constructs a circle by arranging many smaller photos. If you're looking to make such a circle shape collage, you'd have to use our FigrCollage shape collage software.

Use FigrCollage to make a circle shape collage like the picture on right
In this post, we'll learn to make pictures like the one on the left.

Steps to Make a Circle Photo Collage:
Before we get started, download and install TurboCollage. It takes less than a minute to download and complete the installation. Download here.

The following steps are also demonstrated in a short video, later in this post.

View video demonstration
1. Open TurboCollage and set your collage to Advanced Pile pattern.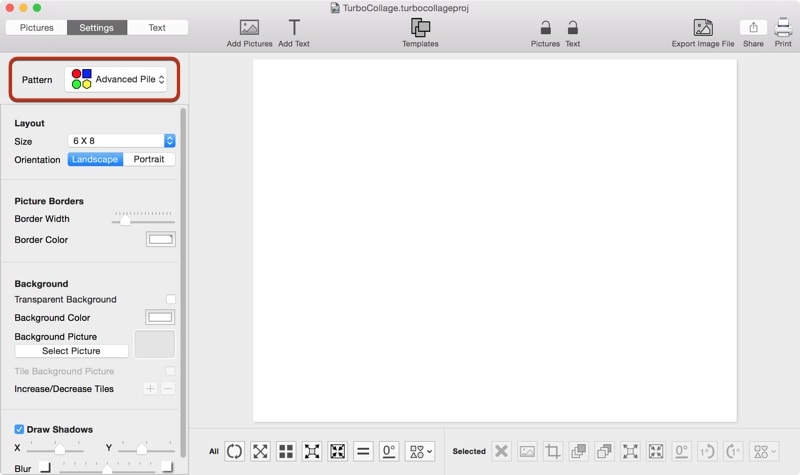 2. Add pictures that you want in your circle collage.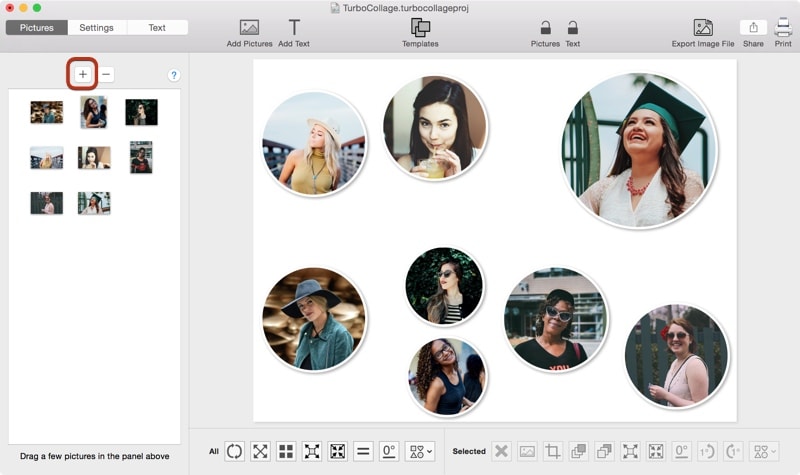 3. Re-position and resize images as shown in the demo video below. Additionally, change other settings to design the collage as per your wish.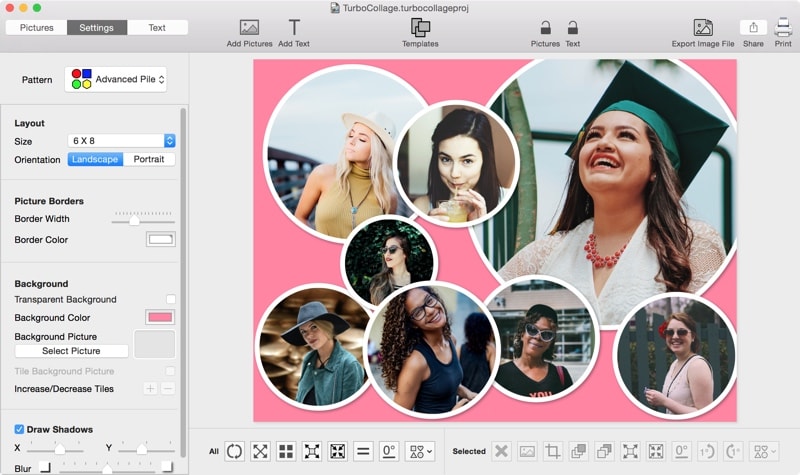 4. Export the designed collage to a JPG and print/frame it using the printing service of your choice.
Tweet This Circle Collage Making Method
Here's a video that demonstrates creation of a circle collage:
You can learn more about creating collages with shapes here.
Don't forget to email your comments and suggestions to apps@silkenmermaid.com